How to Create Your Own Epic Family Road Trip
Aug 08, 2023
Want to know what this stuff we talk about can look like in real life?
This week was a real treat for us. We got to meet up in-person with our friends/coaching clients, Brooke & Nathan and their four beautiful daughters. They were in the middle of their first 1-month road trip.
A bit of back story:
Nathan & Brooke went sailing with us in the British Virgin Islands Spring of 2023.
We had a blast. We helped them discover their "What if..."
They came home with big ideas and plans. But then life happened.
That Fall they started working with us as their life design coaches.
They wanted to actually make their "What if..." happen.
Their oldest daughter is in Jr. High. Brooke & Nathan realized they only have five summers with their kids before their oldest moves out. They didn't want to miss out on this precious time. They decided to create "Five Epic Summers." They dreamed about taking long, rambling road trips to national parks as a family. But they weren't sure how to handle getting the time away from work or the logistics of life on the road.
It was a delight to meet with them regularly via a zoom and work together step-by-step through the process we've used over and over to make the impossible become inevitable.
Slowly it came together.
We worked together for four months until all the pieces were in motion.
Fast forward, Nathan & Brooke were able to break away from work and business for a month.
They outfitted their mini-van, planned their route and worked with colleagues to cover things at home.
They overcame setbacks like a massive car accident and their youngest daughter undergoing brain surgery.
They are now on the move, camping each night, visiting gorgeous national parks, sitting around fires after dinner, hiking and swimming in stunning locations, unplugging from the daily demands of work, being together as a family.
We had the good fortune to meet up with them in Southern Utah. We camped together, played night-time hide and seek and then took them rock climbing the next day.
They still have a few weeks left on their road trip. (Look for an upcoming podcast episode with them.) But for now, they're already thinking, "What do we want to do next?"
That's what it looks like to take your "What if..." from impossible to inevitable. That's what we wish for you.
Goblin Valley, Southern Utah.
The whole gang.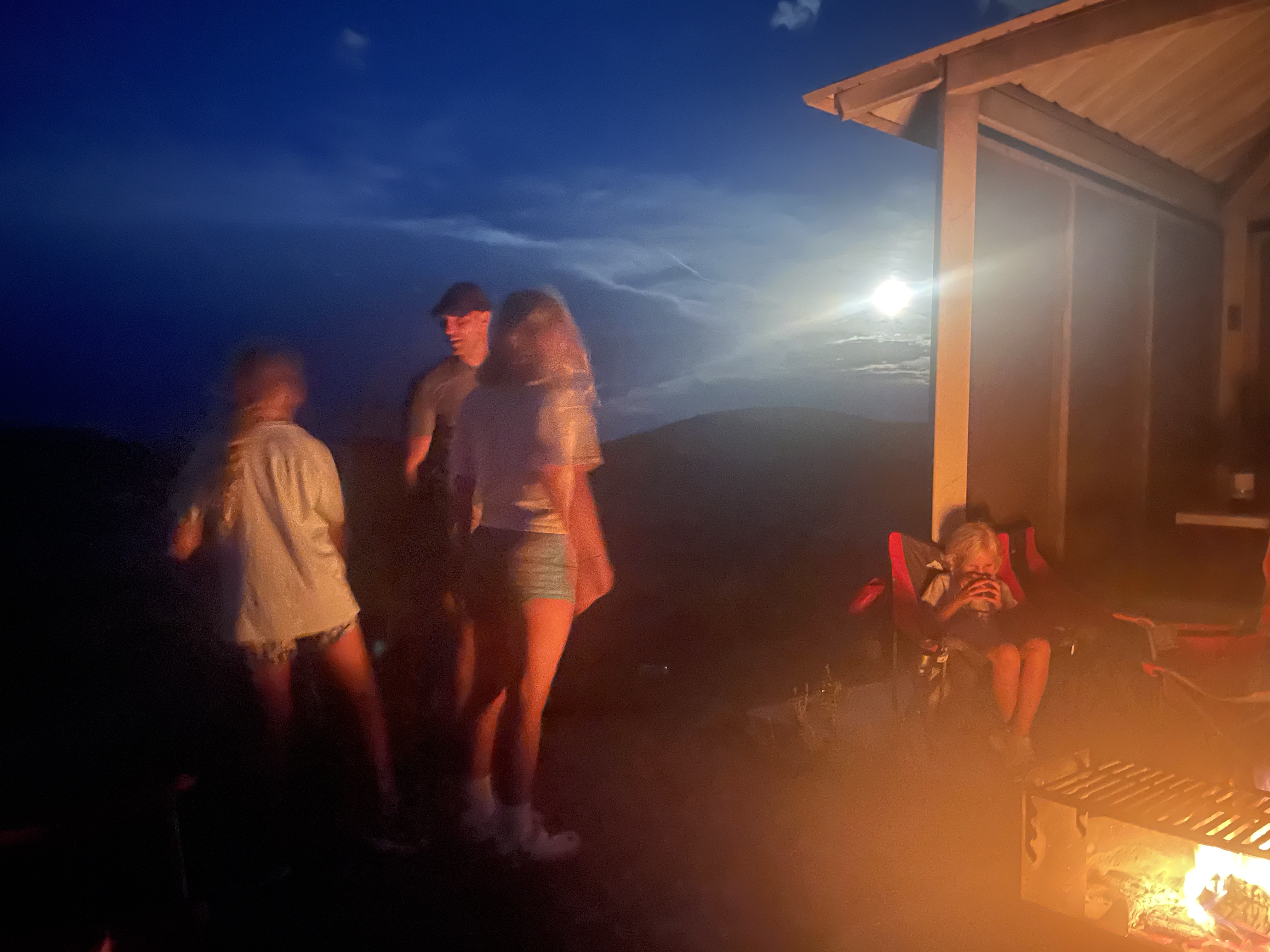 Fire and moonlight.
Roping up to climb outside for the first time.
Brooke showing how it's done.
Epic family memories in the making.
Family first doesn't mean Mom + Dad last.
Sign-up for your free Discovery Call to discover your "what if..." and make more more of your midlife. 
SIGN UP
Get awesomeness in your inbox.
Join our mailing list to receive ideas to make your life even more awesome.
We hate spam too. We will never sell your information, for any reason.